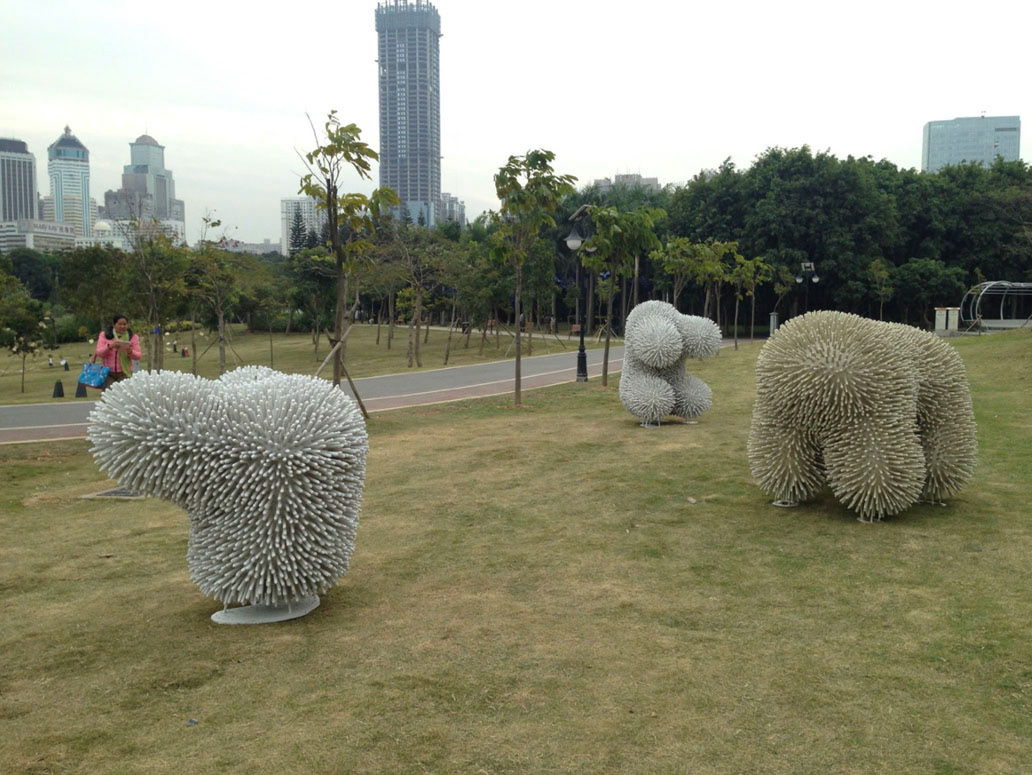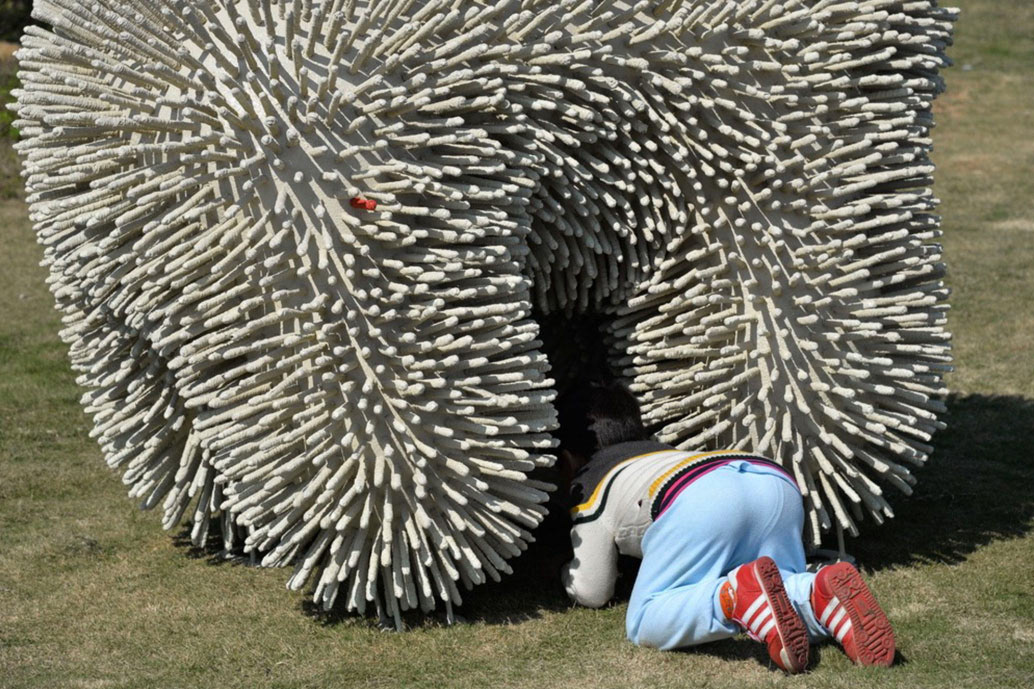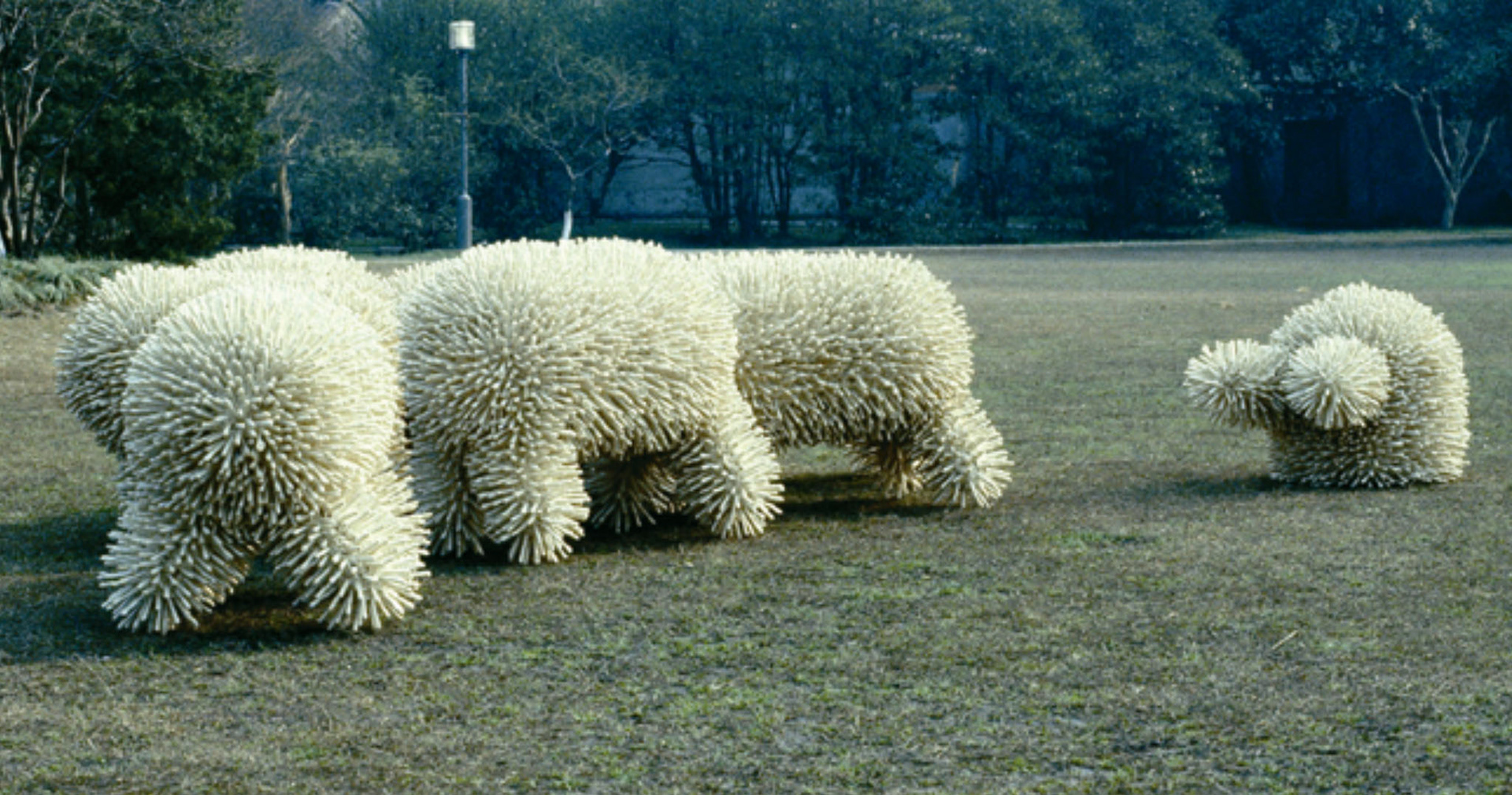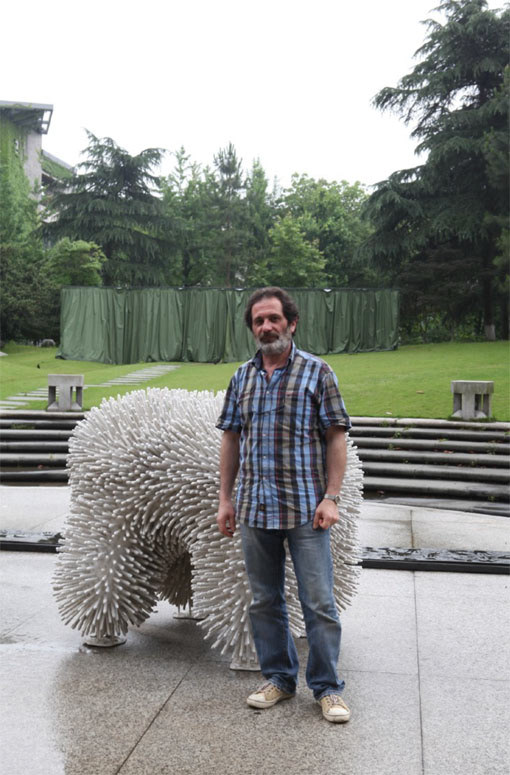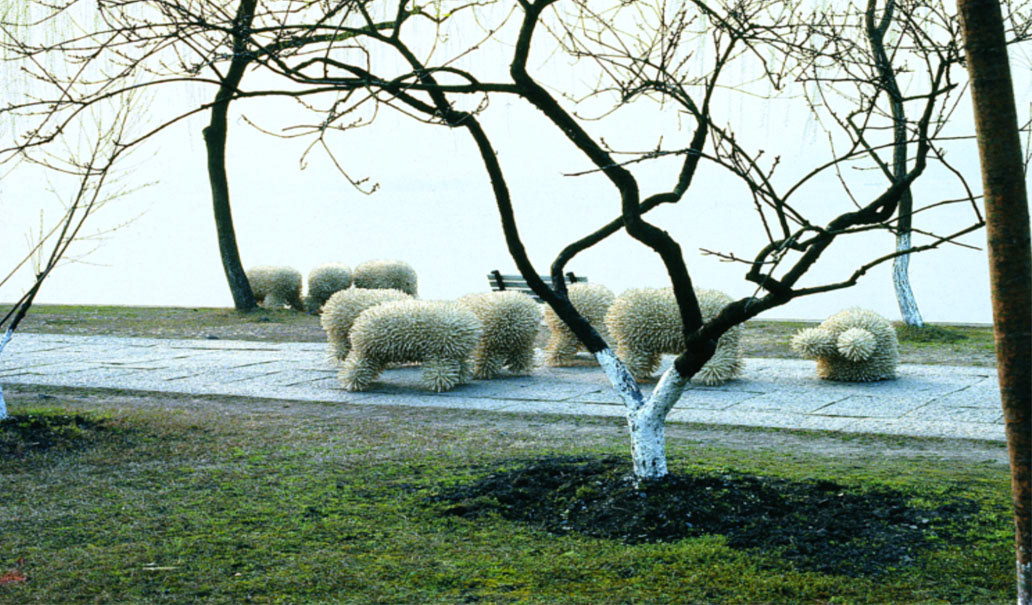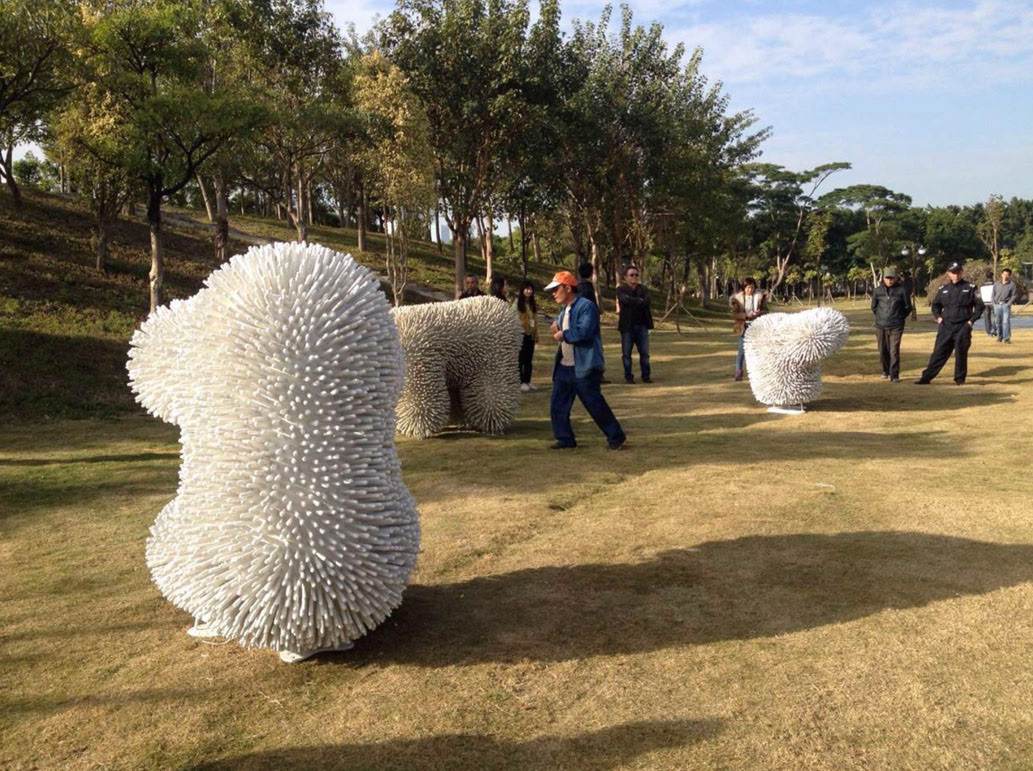 Everything has a common beginning: it grows, develops and changes.
In the process of seeking symbols that express the union between living beings and nature, artistic experiments led me to unexpected conclusions.
Of course, in the nucleus of my investigation are human beings and their attitude, but instinctively, I have always been attracted by the allegoric way of expression.
The animal theme has driven my work since 1991 and analyzing my trajectory, I decided to vary and deepen this theme.
I realized projects such as 'The Animals', 'Animals Skins', 'The Animals from inside', 'The birth of gold generation', 'Animals Forest', using soft natural materials - sisal, bamboo and handmade paper, as well as metal and stainless steel integrated into site-specific public spaces. The techniques and materials used are developed from traditional knitting and weaving and become new unique techniques as I develop the work creating the impression perceived when looking at animals, which is more an optical effect than a narrative.
The installations can be adapted to any space as it is made according to human height. If you touch it you will be surprised by the firmness of the animal, it pricks, it has thorns and protects its liberty, its untouchability and its independence.
Hangzhou  
September, 2021
​​​​​​​