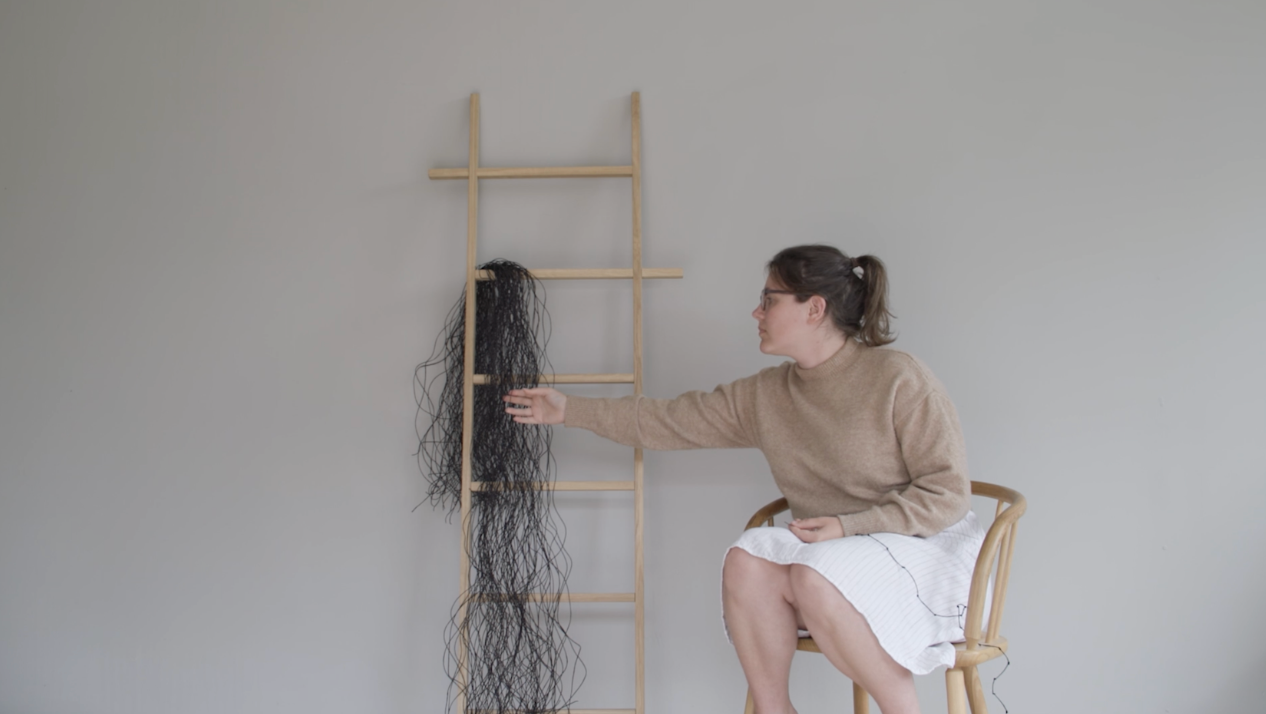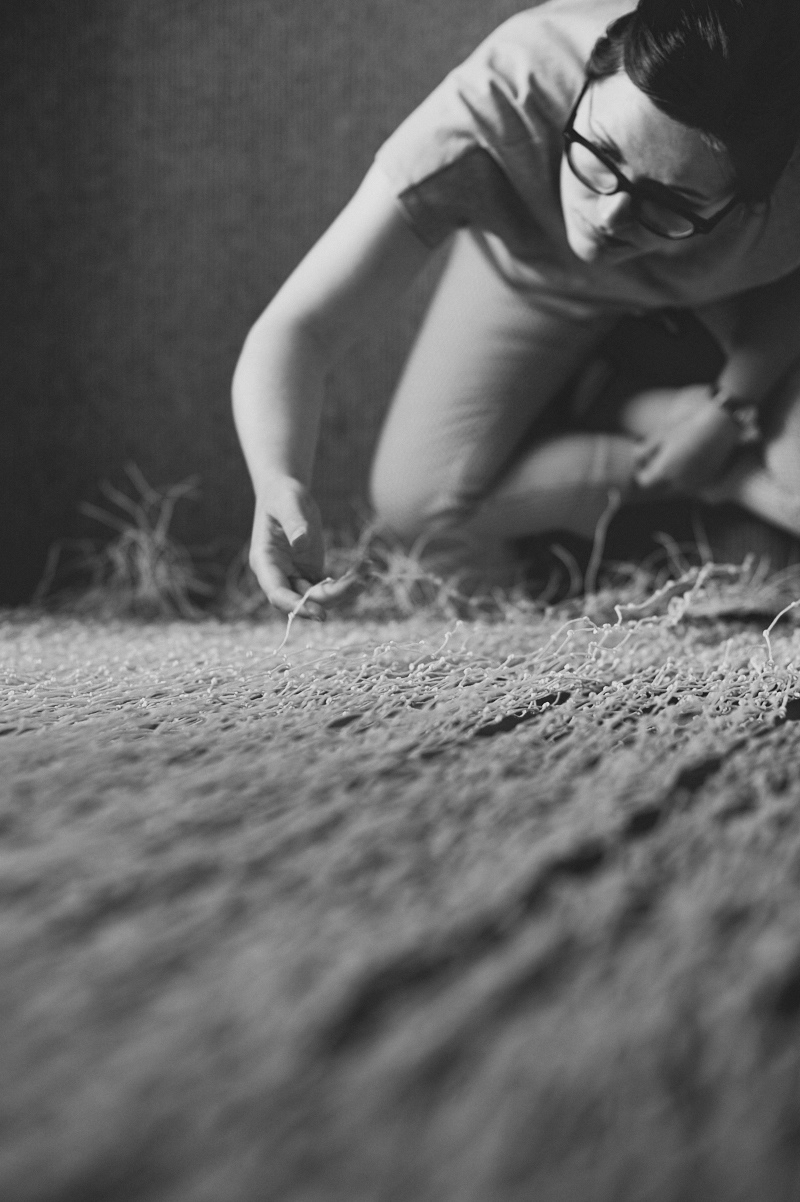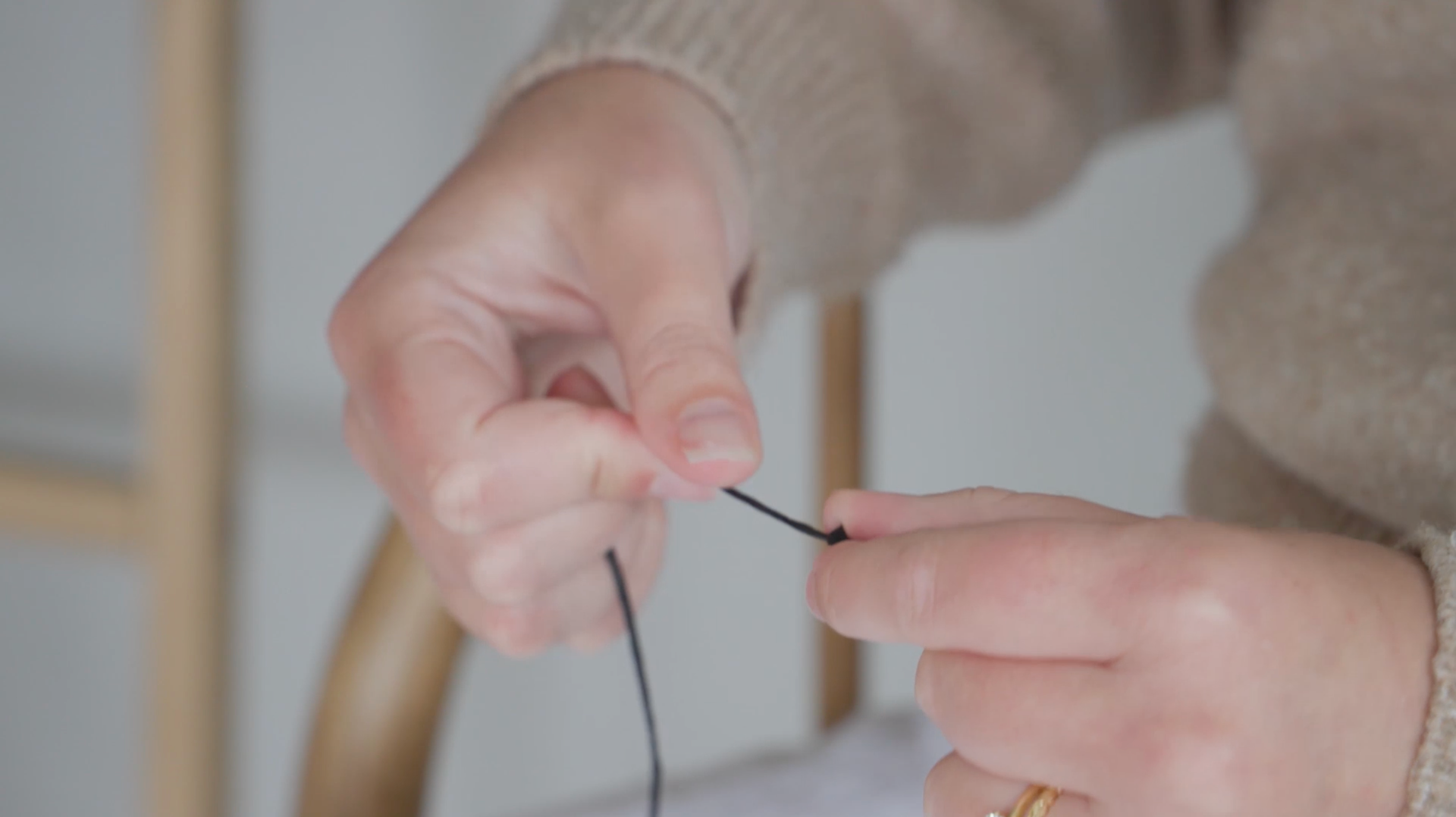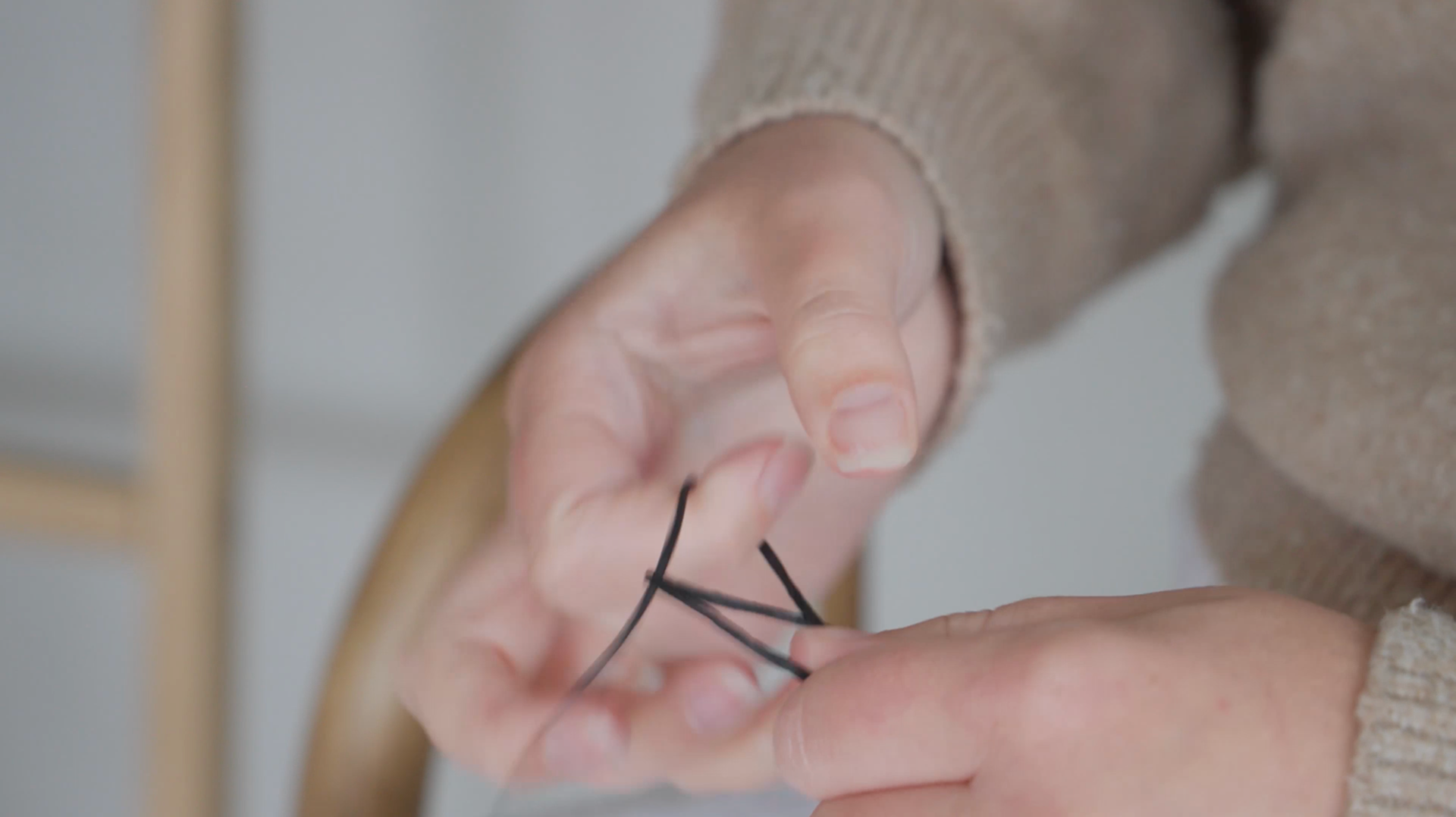 Matter, you matter (What I do matters too) 

Christina Hesford is an artist-maker using textile processes, such as weaving and knotting, to make art objects and wall-based artworks. Recently she has begun to reveal the material relationships and labour which are central to this way of working through film and performance.
Her Masters research into how the value of craft is perceived exposed the hierarchal and binary systems often used in establishing value. To combat these, she began using making practices as a method of flattening such hierarchies, by coming into a reciprocal relationship with 'lively' materials. Working in this embodied, collaborative manner allows her to consider the agency of matter and to flatten the relationships between the human and non-human, types of knowledge, and ways of knowing.
Inherent in crafts practice is the relationship between skill, labour, and material. The value and purpose of these objects is transformed by the time taken to make them, challenging the throw-away culture of consumerism. From the traditional to the unorthodox, she uses a wide variety of materials including silk, wool, and linen, to paper, tree-fibres, de-commissioned firehoses, and polythene sheeting; whilst the numbers, counting, repetition and rhythms prevalent in textile processes make them peaceful and meditative.
Christina is also a lecturer at Nottingham Trent University, an associate lecturer at Manchester School of Art and a member of the 62 Group of Textile Artists.