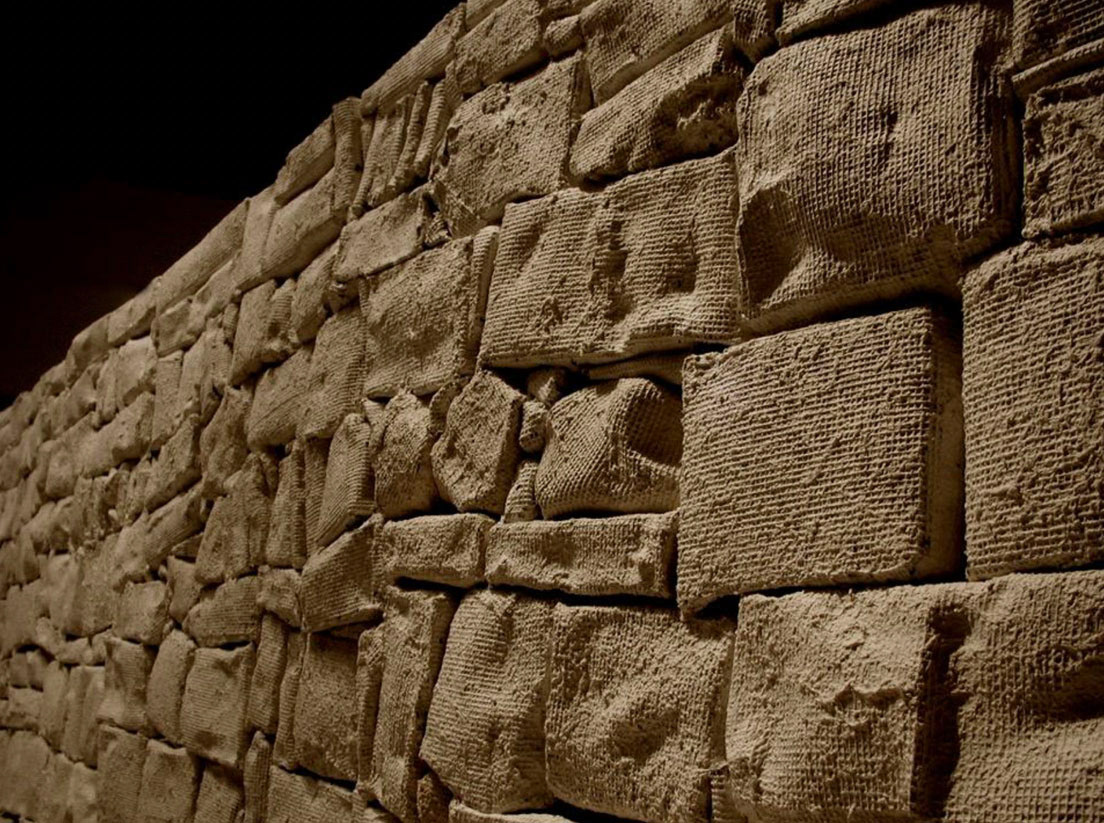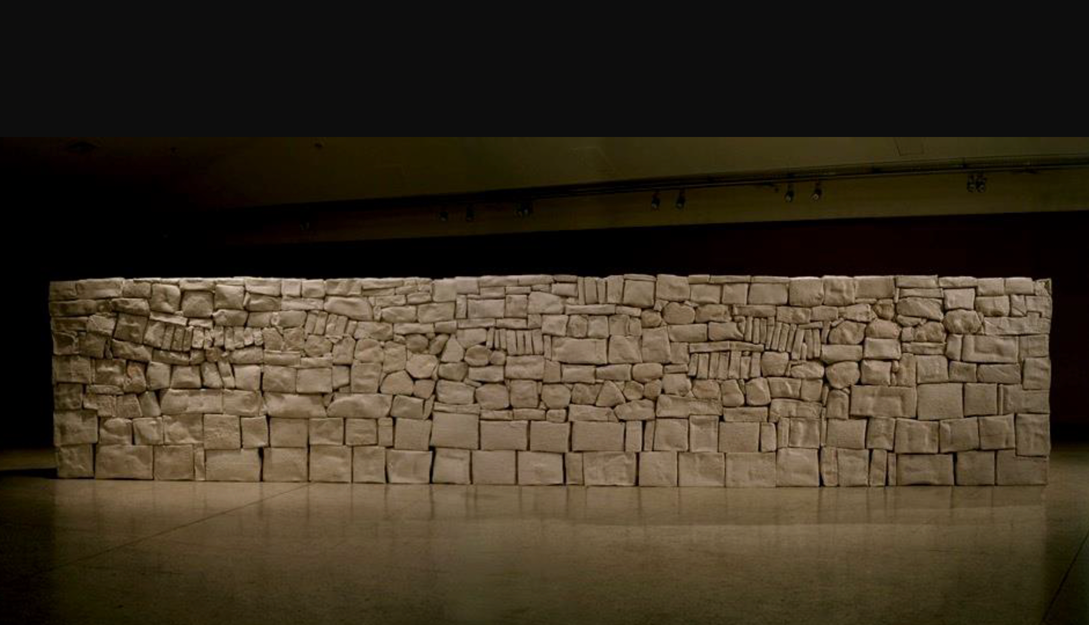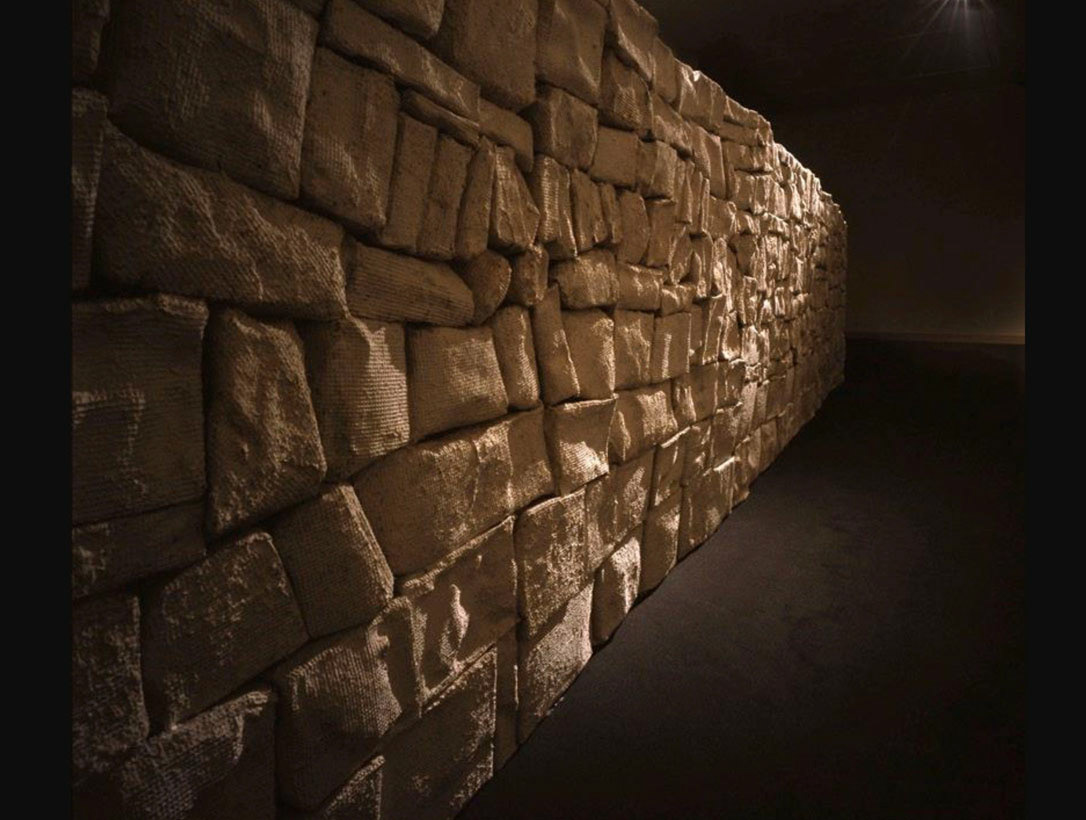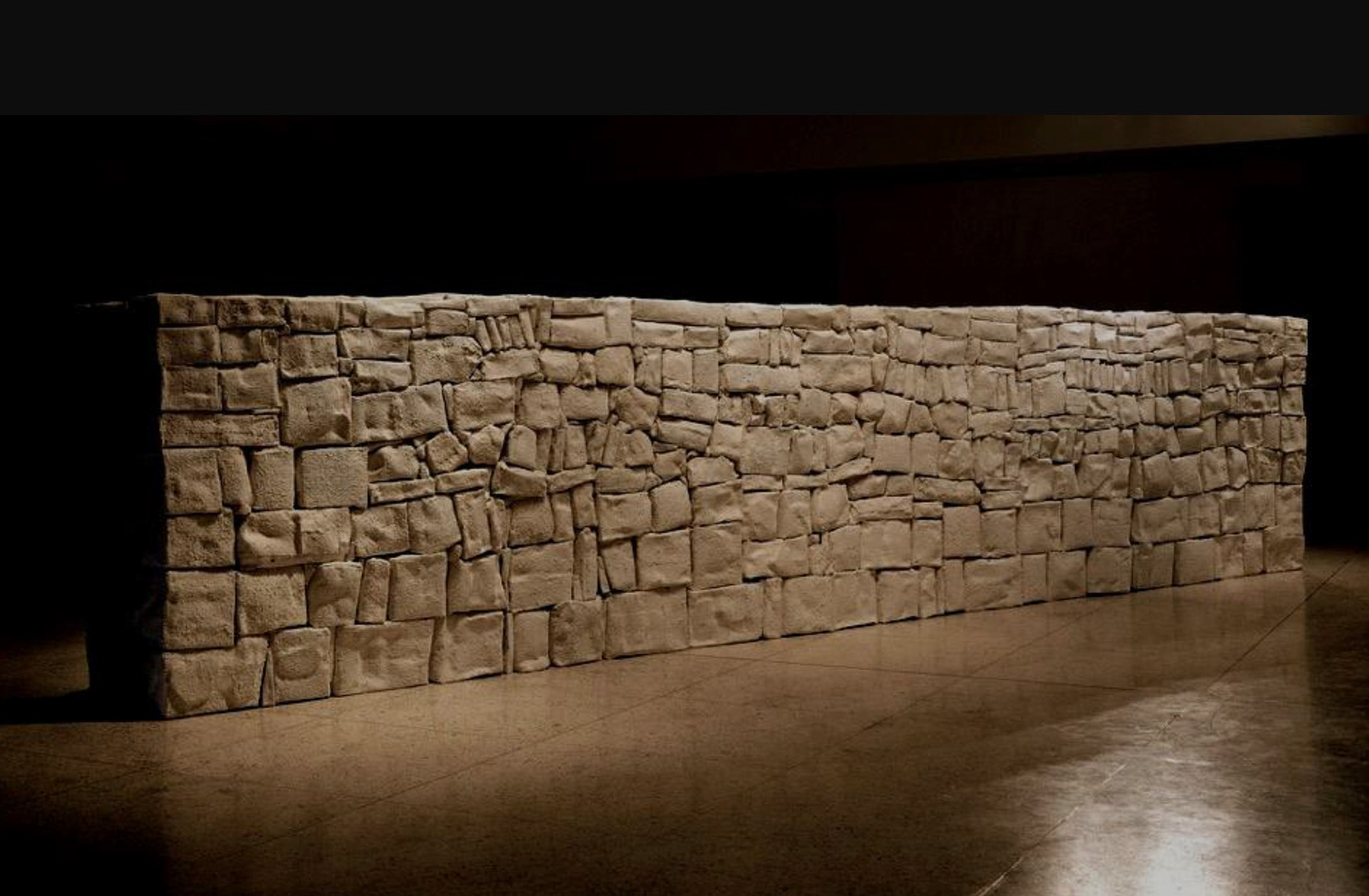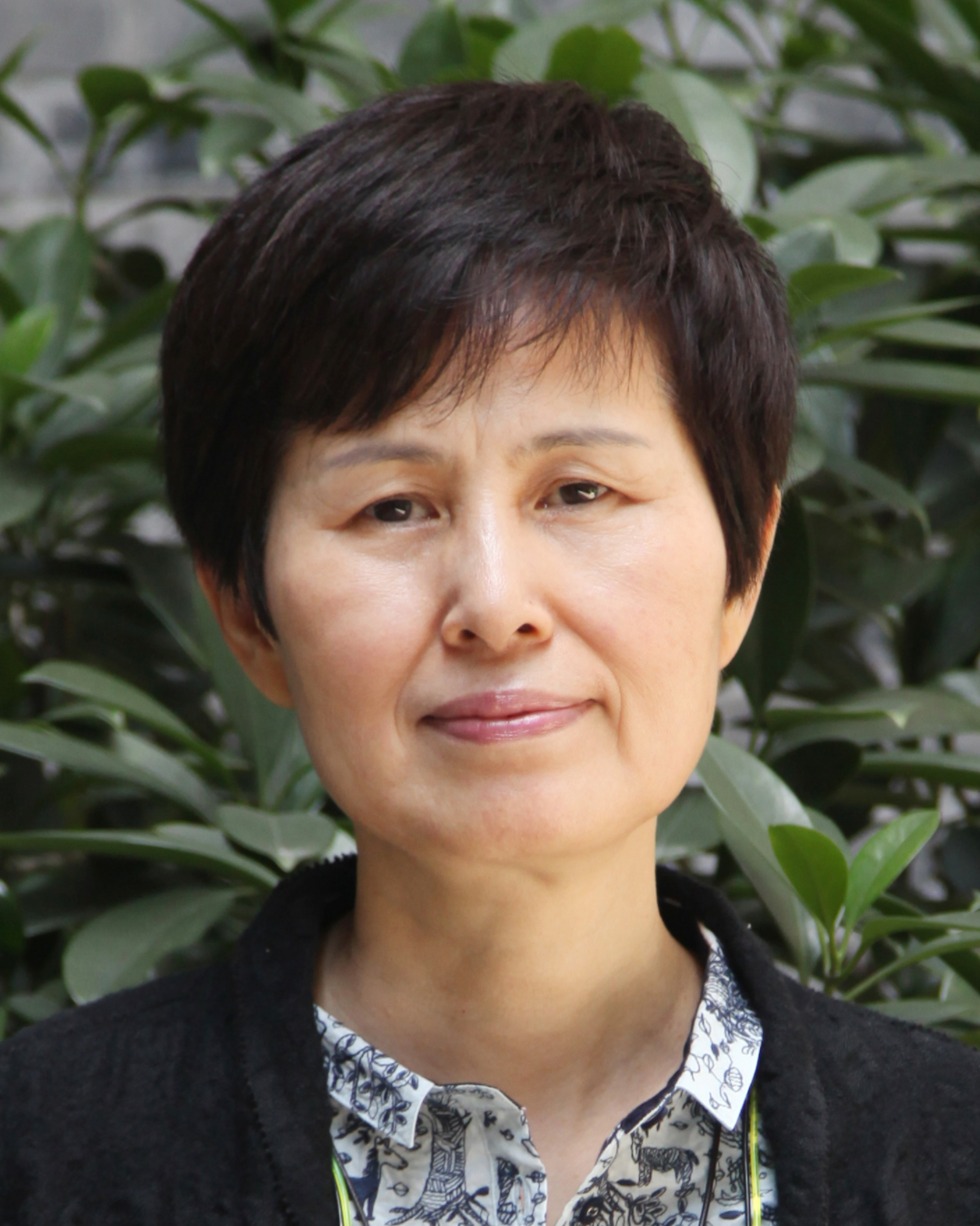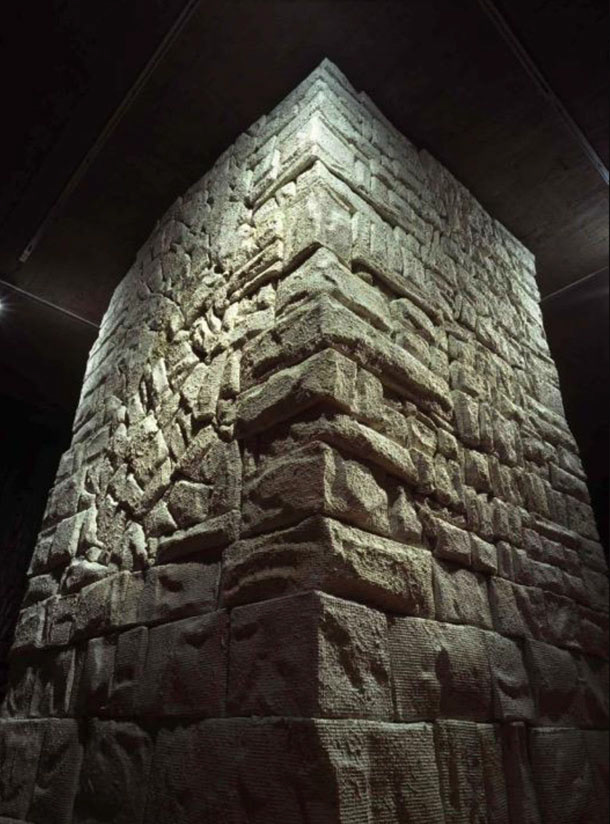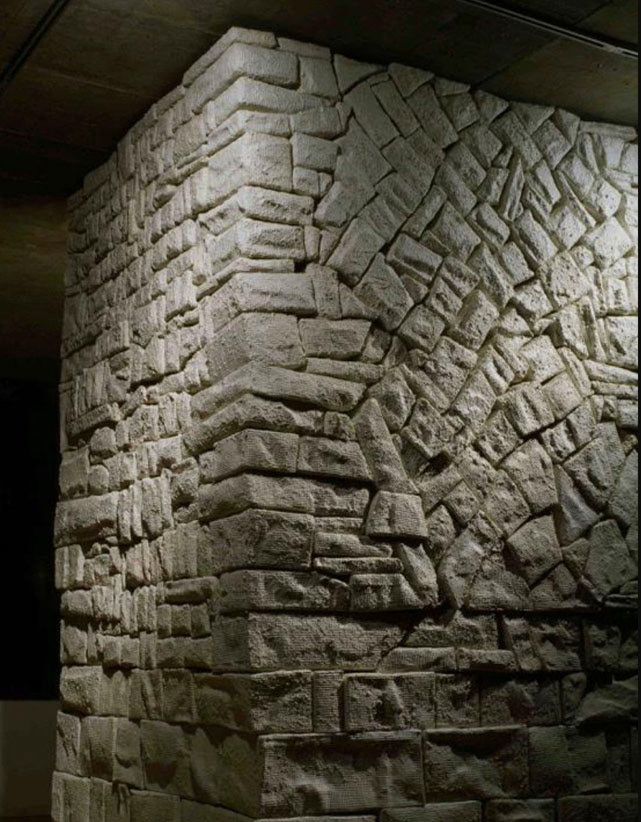 Old Wall—A white wall: a clear memory, a photograph in time.
Old Wall—A fake wall: the materials were replaced, hiding the true meaning.
Old Wall—A varying wall: extending into different spaces, straight into people's hearts.
Old Wall—An old wall: it leaves unanswered questions and traces in our poetic dwelling.
Scale: 170×800×105cm, 镀锌铁网、纸浆, Materials: Wire Mesh, Paper Pulp 
2003年参加"地之缘-双重时间"亚洲当代艺术邀请展/杭州·中国美术学院美术馆 
2003 , Parallel Time-Asian Contemporary Art Exhibition/ China Academy of Art, Hangzhou 
Today, when people talk about natural scenery, they also pay attention to human nature,  referring to the connection between human nature and the environment. 
I believe my home city, Hangzhou, is representative of humanities and nature. In it's history, there have many poems of the graceful West Lake and landscape of Hangzhou. It is still graceful today.
My work is closely connected with such a kind of humanity and nature, as it comes directly from my feelings towards it's nature but also beyond nature itself. It grows in a simple form - it is a poetic nature and a poetic reconstruction. 
施慧,中国美术学院教授、博士生导师,杭州纤维艺术三年展发起人。1986年开始从事当代艺术创作,

作品以棉、麻、植物、宣纸、纸浆等纤维材料为特征,

以现代艺术意义上的创作构架以及对材料运用的敏感和娴熟技能,使创作趋于纯化和成熟。施慧的作品在中国当代艺术的图式中,呈现出独特的视觉特征,体现出东方精神的文化底蕴。施慧曾参加的重要展览包括:第三届上海双年展、"生活在此时——29位中国当代艺术家"展(德国柏林国家美术馆,2001)、首届广州三年展"重新解读:中国实验艺术十年"(广东美术馆,2002),"间——中国当代艺术展"(法国蓬皮杜艺术中心,2003),并在德国科布伦茨路德维希博物馆(2013)举办个人作品展。2007年获马爹利非凡艺术人物奖、2014年获AAC第八届艺术中国年度雕塑影响力大奖。出版有个人作品集《素朴之诗》《施慧》等。
Professor and Ph.D. supervisor of China Academy of Art
Founder of Hangzhou Triennial of Fiber Art.
She has started contemporary artistic creation since 1986 and her works are featured by the adoption of cotton, hemp, Xuan paper, pulp and other fiber materials. Due to the creative framework based on the sense of modern art and her sensitivity and skills on materials, her artistic creation has become more purified and mature. Among the patterns of Chinese contemporary art, Shi Hui's works display unique visual features. She extends the traditional weaving into the construction of visual space and changes the weaving process into an experience process so that it becomes a kind of image interpretation on "postmodern animatism" to reflect the cultural heritage of the Eastern spirit on the level of contemporary art.
Some of her important exhibitions include: "The Third Shanghai Biennale", "Living in Time -- 29 Chinese Contemporary Artists Exhibition" (National Gallery of Berlin, 2001), "The First Guangzhou Triennial "Reinterpretation: Ten Years of Chinese Experimental Art" (Guangdong Art Museum, 2002), "Alors, la Chine? - Chinese Contemporary Art Exhibition" (Centre Pompidou, Paris, 2003) and "Our Future: Guy & Myriam Ullens Collection" (Beijing Ullens Center for Contemporary Art, 2008). She has also held her individual exhibitions at the HHLA Exhibition Center in Hamburg (2006), Germany and the Ludwig Museum in Koblenz, Germany (2013). She won the Martell Award for Extraordinary Artist in 2007 and the award of AAC the 8th Award of Art China for Sculpture Influence in 2014. She has published 20 collections of works, such as the Poetic Simplicity: Shi Hui's Work and Shi Hui.