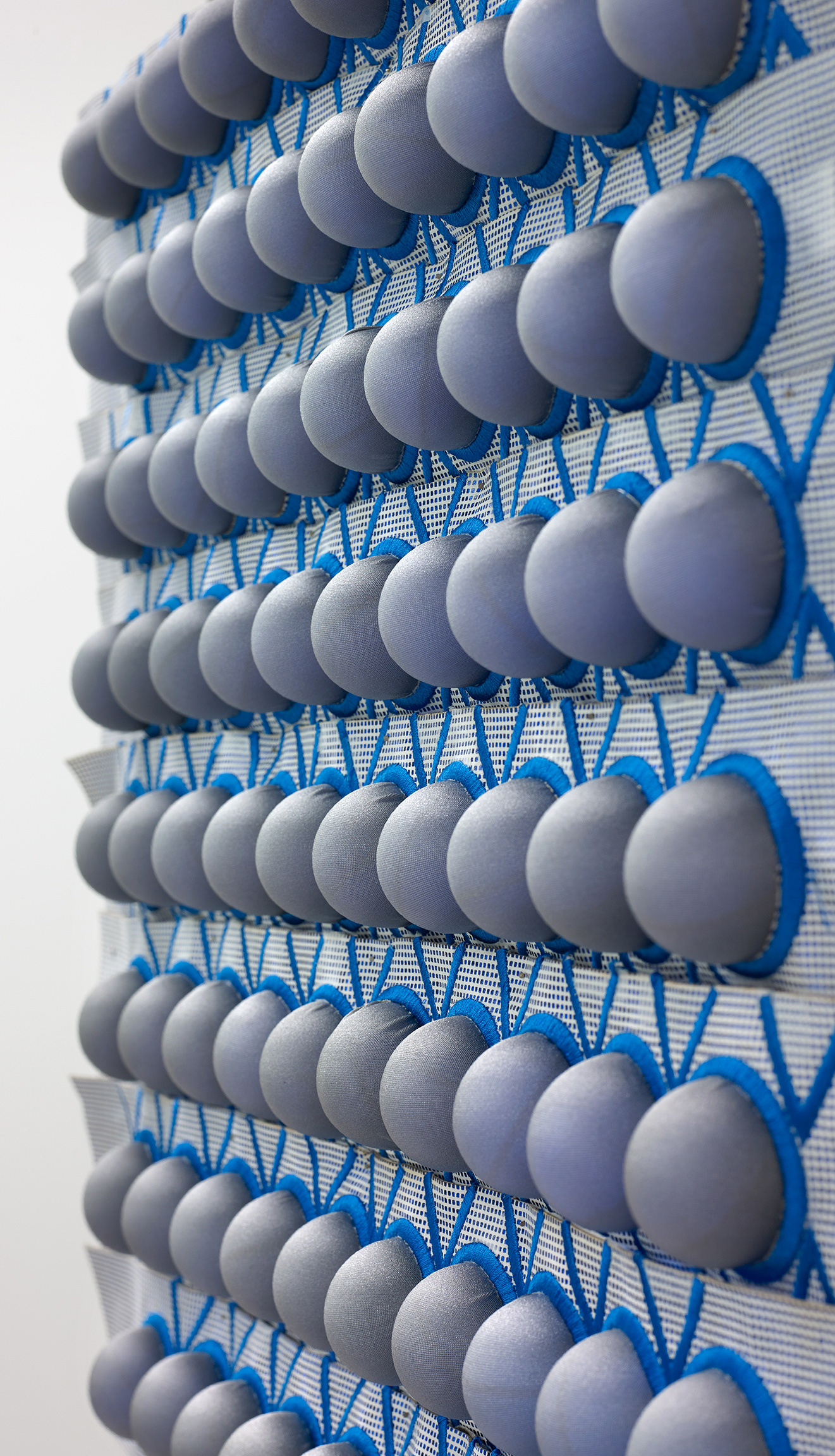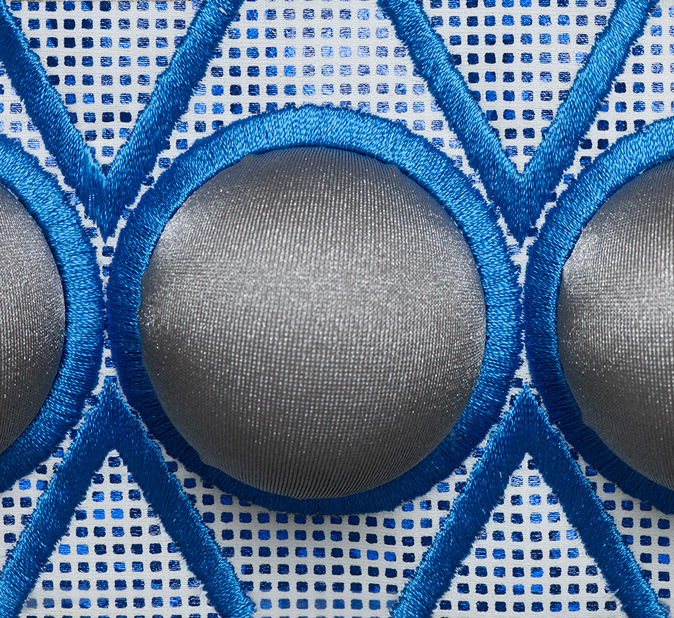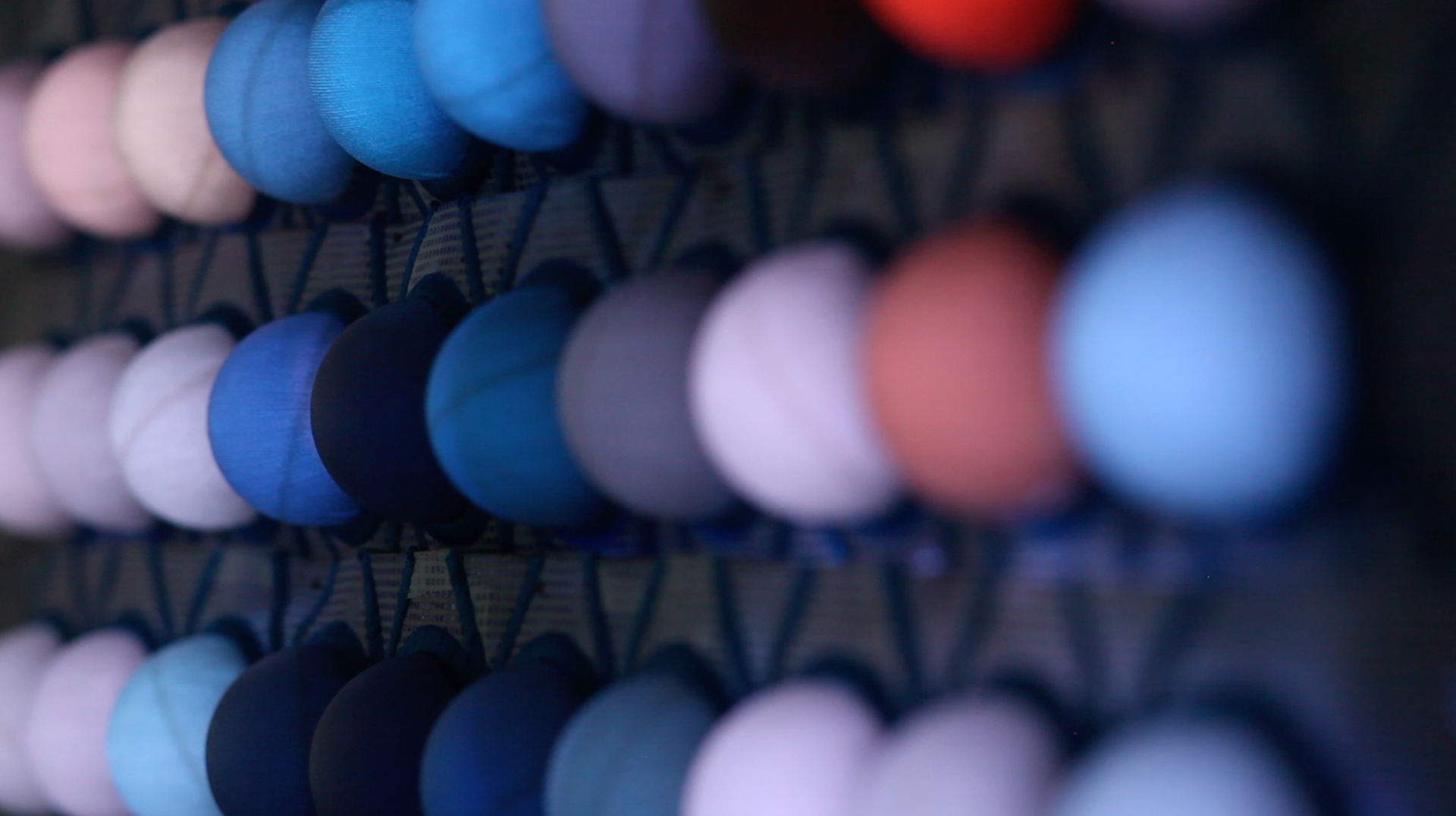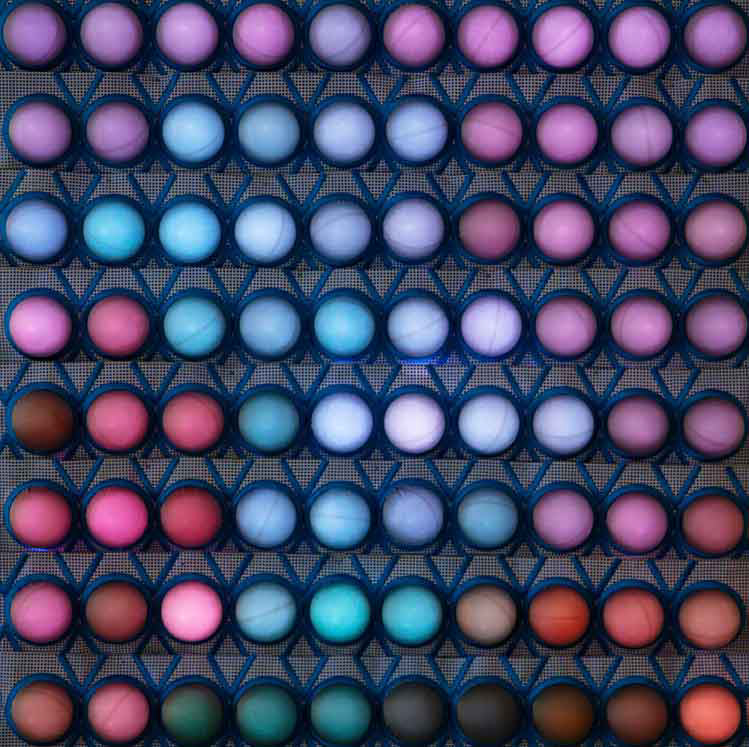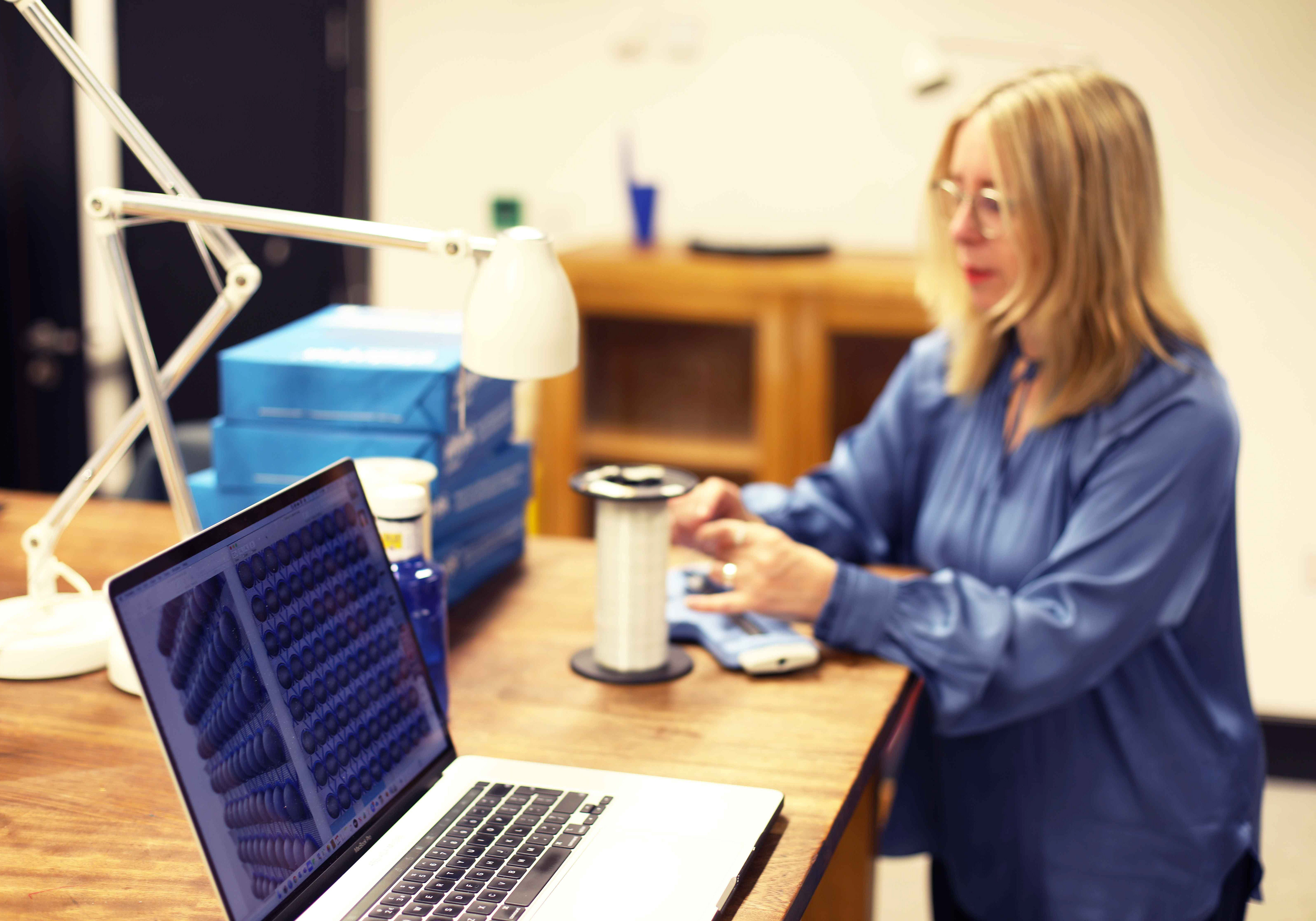 Colour in Space

'

Colour in Space' is an interactive homage to crowds and sensory overload, where embroidered digital textiles layered with lights and sounds allow a viewer to pause and ponder on the possibilities of being momentarily transported to another place.
The everyday physical is re-interpreted via the interactive textile interface, scrambling and filtering information brought into the view of a webcam. Any observer as captured on camera, therefore, projects their own colour and movement onto the work: this could be through their own bodily movements, the use of some object or information from their mobile phone screen.
For the 'OOP' exhibition footage TV adverts were fed into the webcam and the interface was allowed to re-interpret these adverts whilst scrambling the original colour, light and rhythmic information.
Collaborators: Sound: P.A.U.L. Code + Electronics: Chris Wilson Embroidery: Gill Thomas, St Mawgan Embroidery Company